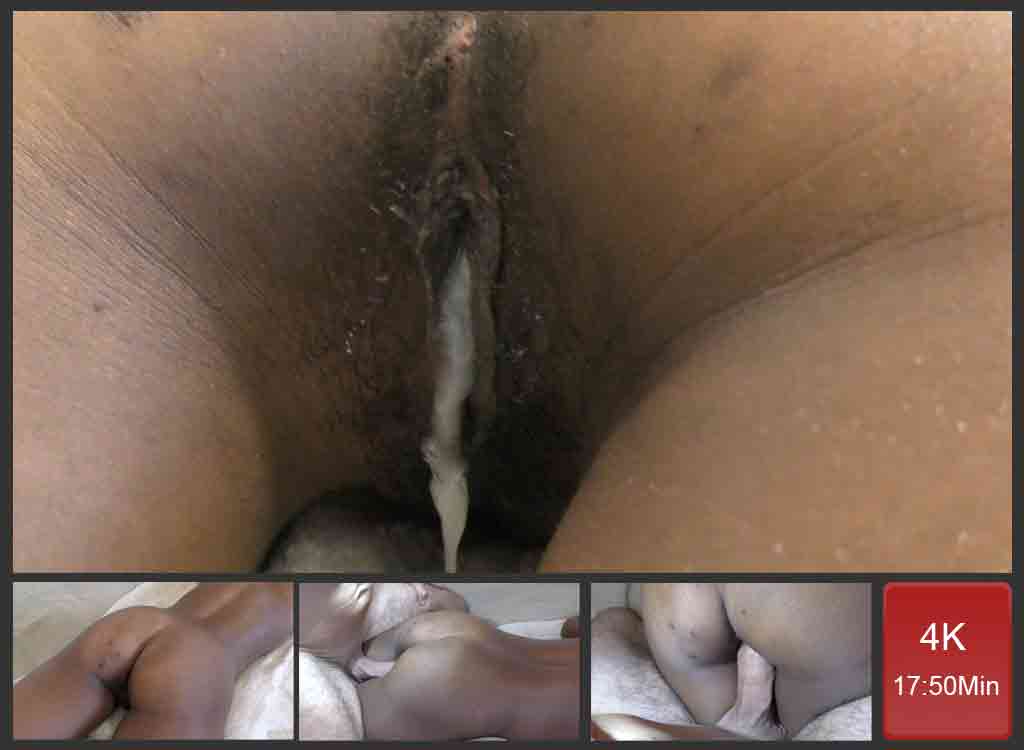 Ebony Pink Taco For White Cock
My ebony pink taco has slept in my office last night. And for morning reward, I am going to penetrate her little love hole and unload a morning batch of hot milk inside. As she is still sleeping, I remove the blanket and be ready to play with her pussy on my cock. I rub my cock between her buttock to make it hard. I don't remember having fucked her this way yet. Anyway, I have a feeling for this position this morning, and I am going to achieve it. I love the smell of a girl in the morning. When my penis is hard enough, I gently introduce it between her pussy lips and start moving inside very slowly.
Morning Fuck Ebony Slut
What an amazing feeling being inside her that way. My cock is rubbing against her pussy walls while I keep on pushing harder inside. She is moaning and panting and my cock is getting hard as hell. My balls are tight and ready to blow the hot cream. I am fighting to hold back my sperm as long as I can. After some time, I can't hold it back any longer…………..
Big Load Of Sperm
My cock explodes inside her. I can feel her pussy walls contracting while I am ejaculating inside her. She is coming too at the same time as me. I feel her contracting around my cock while I am releasing my testicles content. Her vagina is acting like a pump pulling out the juice of my cock. She is having an orgasm at the same time as me. I then gently remove my cock to let her cunt full of cum dripping out of it. What a terrible morning fuck. And guess what, she falls asleep right after sex, without even cleaning herself.