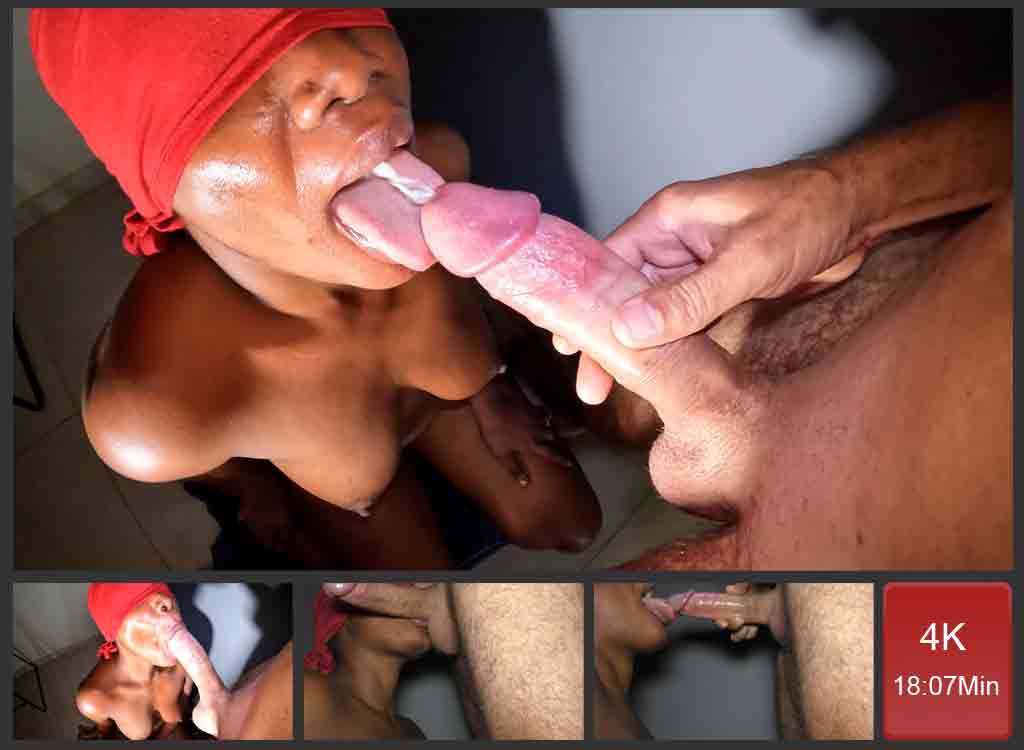 Ebony Cum Eater
My ebony cum eater is so eager to swallow Daddy's milk, I won't get away with that! She reminds me very early this morning that today I have to fulfill my duty and let her swallow all my sperm. Actually, I just can't say no to such a duty. My cock is very excited every Friday when she needs my cum. I love it so much when I drop my cock in her mouth while it is still soft. What a tremendous feeling to let your dick grow in a lady's mouth. It takes less than thirty seconds for my dick to get hard, just enough time to realize she is already blowing my dick in.
Best Mouth Ever
When my cock is trapped inside that silky mouth, there is no way I would take it off. She wouldn't let me. Therefore, the only thing I have to do is stand before her, while she gives her best to expel my sperm. It is a fighting game she always wins at the end. Speaking about the devil, I am, once again, about to lose control and let nature take her place. At the very moment I pull out my cock to jerk, she licks my balls to make more semen jerk out!
Cum Swallow
That is it. I am now ejaculating my cum inside her mouth. She wraps her lips around my penis glans to be sure not to waste a single drop of my cum. That is terrific. I watch my cock jerking in her mouth while she enjoys all of it to swallow. So, I just let my cock do her job, and my girlfriend enjoys her stuff. She won't let my dick away until she makes sure there is nothing inside anymore. That girl is a real cum slut I love.