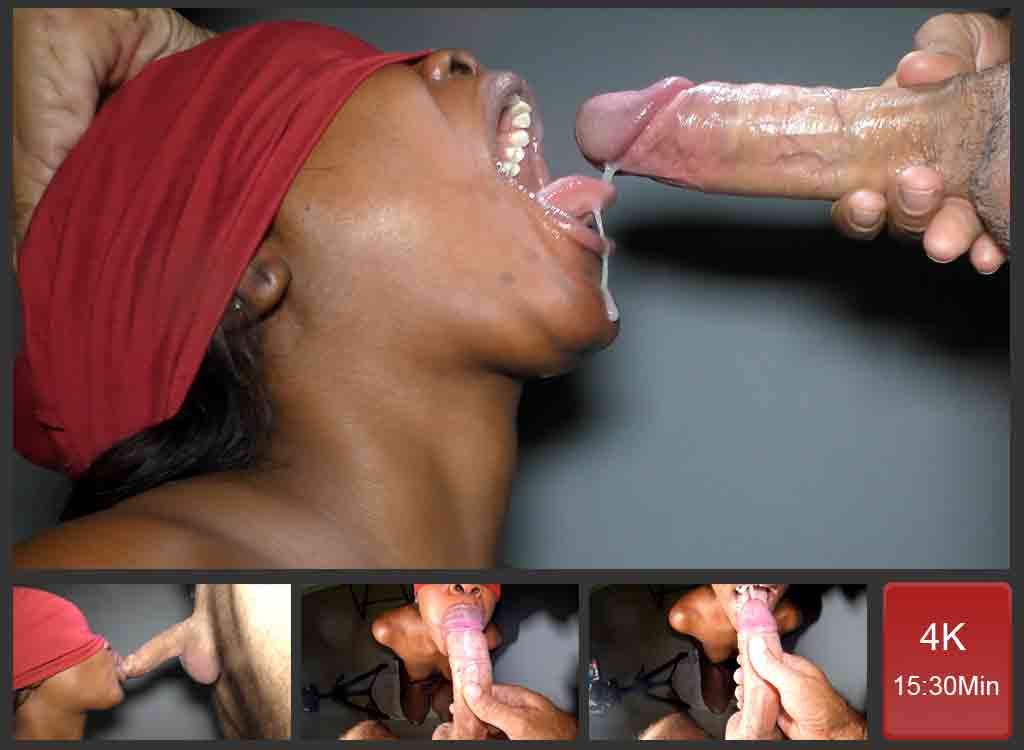 Cum Thirsty Slut
My cum thirsty slut is begging for my juice once again. Once again, I am going to give her all that she needs and deserves. This is somehow crazy to have to give your semen to swallow to your girlfriend. But, this is what she wants and I can't complain, even if it must be weird. I love standing before her when kneeling down. I feel powerful and in control. There is something very cool about her being blindfolded. I can watch her working on my cock and fantasizing about anything I want. It is like a living sex toy.
Big Hard Cock VS Ebony Mouth
My dick is now under her control. She starts suckling it to drain the blood inside and make it as hard as possible. She knows I can't cum with a sleeping cock. Therefore, she gives all she has to make it as hard as she can. It takes no time for me to be up and hard. It is now a game of time. She works on my cock to expel the sperm, while I fight back to make the drill last as long as possible. This is a lost fight because she always wins and always receives my cum as a reward. She just can't lose that game and she knows it!
Cum Swallow
Now is the time for me to release the pressure. I just can't hold back my cum anymore. Therefore, I take my cock out of her mouth, grab it and aim at her mouth. I strike the first load deep inside her mouth. She does receive all my juice and swallows it all. Her tongue out, she gets all, and makes sure she doesn't waste a single drop. That girl is really crazy about that man's juice.