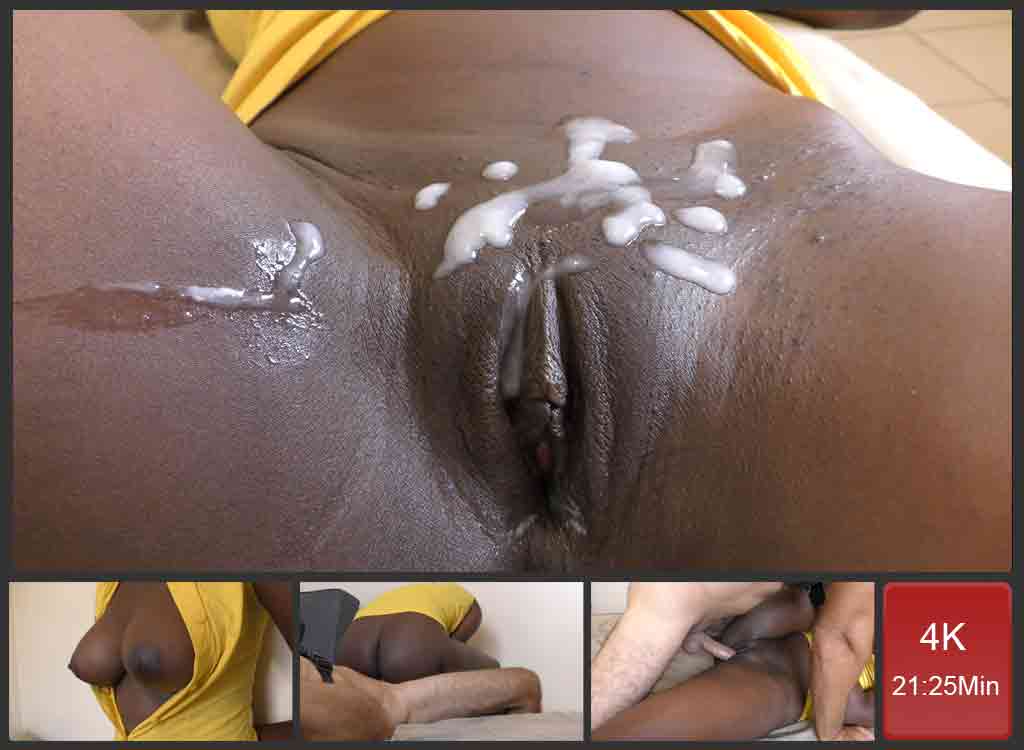 Cum Load For My Ebony GF
Cum load on my little ebony teen girlfriend today. I miss seeing my cum load all over her shaved pussy. Morning woke me up with that horny feeling of spreading all my sticky white juice on her shaved pussy lips. I call my African girlfriend and a couple of hours later, here she is. I feel like her boobs are growing big those days, maybe because of the new birth control program, she started few weeks ago. She is clean and ready to please her daddy's will today, and I am going to paint a new jizz pattern between her legs today.
My Cock Between Her Boobs
I want my cock to be between her natural big boobs. Therefore, while she is blowing me, she pushes her tits against my balls and plays with her tongue all along my dick. I soon get hard and I know she wants to be fucked in Doggystyle, her favorite position. So, after pleasing her with my cock in Doggystyle, she lies down and offers her daddy her wide open vagina. I push inside and start working her with my hard shaft. Not long after I feel my testicles claiming to get emptied.
Hot Spurt Of Man Milk
I pull out my dick trapped inside her love hole, wank a bit, and spurt hot semen on her shaved pussy. I unload the whole content of my testicles, in a deserved pleasure. My dick contracting under each squirt of hot semen. I love to draw my pleasure between her legs with hot and sticky jizz. I love the smell of her pussy melted with sperm. She confessed to me not long ago that she feels better after sex when I cum inside her. Apparently it places her in a very good mood when sperm flows inside her!