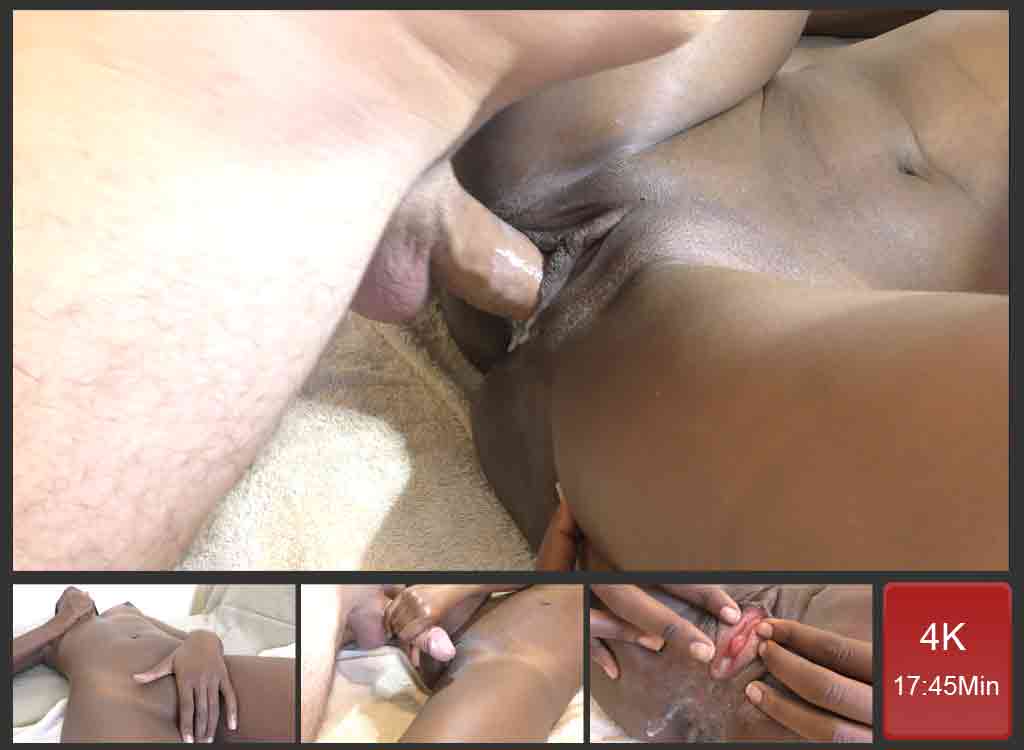 Creamy Pussy For BWC
This ebony slut is having a real creamy pussy. I am used to jizz in her mouth and I like her for swallowing my cum. But today I feel like I am going to fuck her pussy and fill it up with my man milk. She actually begs me every time to cum inside her cunt. As far as she does swallow and practices deep throat, I had a better feeling fucking her mouth and throat. Therefore I am going to fulfill my promise to give her my semen deep inside her vagina. I am starring at her lying down the couch, doing herself with her finger, waiting for my dick to penetrate her.
African Vagina Discharge
My cock is hard and I am moving inside her vagina. I can feel her enjoying my cock and contracting her pussy muscle around my penis. Because she is hot and horny, my dick is in a haven. As far as I am fucking her, her little cunt is discharging some white cream streaming out and dripping between her legs. Therefore I keep on fucking her until I have my balls claiming to get empty. This is now time to fill her up with another type of cream!
Ebony Cum Filled Pussy
As she wanted to, I am about to cum inside her little cunt. My balls are shaking while my cock is spitting the juice of gods. I can feel her pussy contracting and enjoying my hot milk. My semen is melting with her white discharge. When I am completely empty, I gently take out my dick and start recording her cunt dripping out cum and cream. She gets what she wanted, and I feel like duty is accomplished. What a tremendous time to watch my juice flowing out from deep inside her!