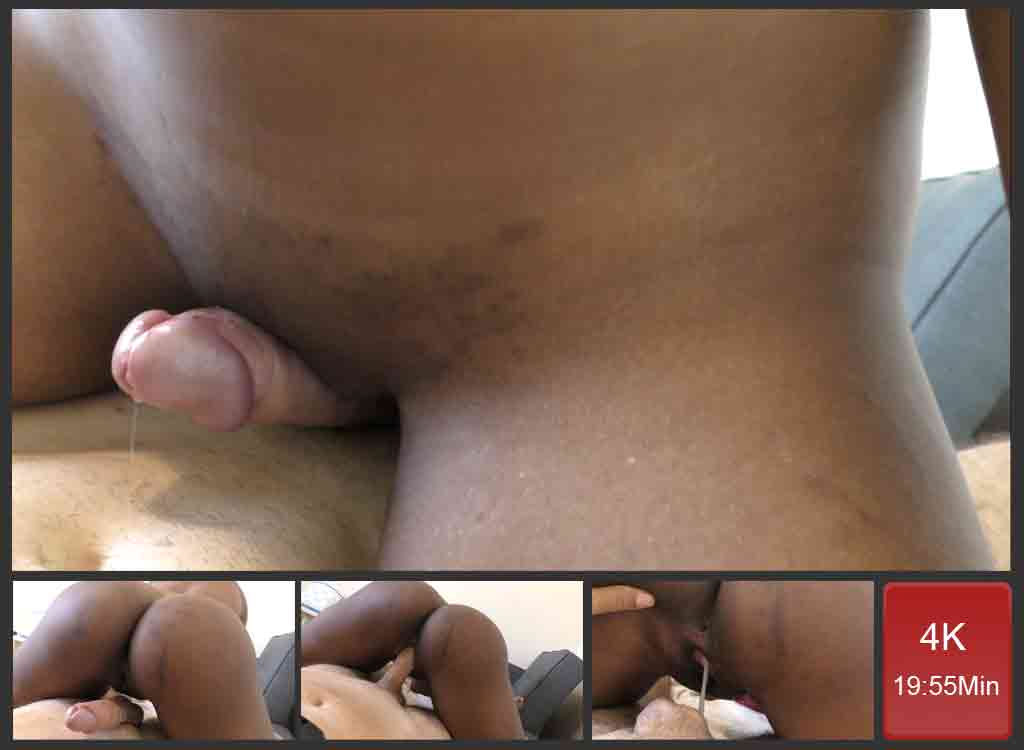 Cowgirl Creampied African Slut
Cowgirl creampied today with my African ebony slut. After rubbing her pussy along my cock, she is sitting on my dick until she gets a cowgirl creampie deep inside her little hole. She comes home very quickly with a fire between her legs. I have to confess that my dick was claiming for action too. As I was laying down on the couch, she starts rubbing her shaved pussy lips all along my dick to make it hard enough to penetrate her. When hard enough, she grabs my dick and sits on it to plant it inside her hole!
Sit On My Dick Babe
She is now riding my hard cock and enjoying herself. Her pussy hole is so small, she can't bear my entire dick inside. She then flips position and shows me her ass. Once again she sits on my hard shaft and starts riding my cock with a lot of energy. At this point, I could feel her orgasming and contracting pleasure around my pains. She plants herself on me while her body is shaking of pleasure. A couple of minutes later, I can't hold back my pleasure too and start exploding inside her little hole!
Cum Dripping From Her Hot Pussy
My balls get empty until the last drop. I filled her up to the brim and then pulled out my dick from her trappy vagina. A huge load of hot jizz drips out of her, flowing on my balls. She then starts contracting her pink pussy to extract as much cum as she can get out. I enjoy watching her hole moving and releasing semen drops in a messy style. I love to watch those cunts full of my sticky juice!