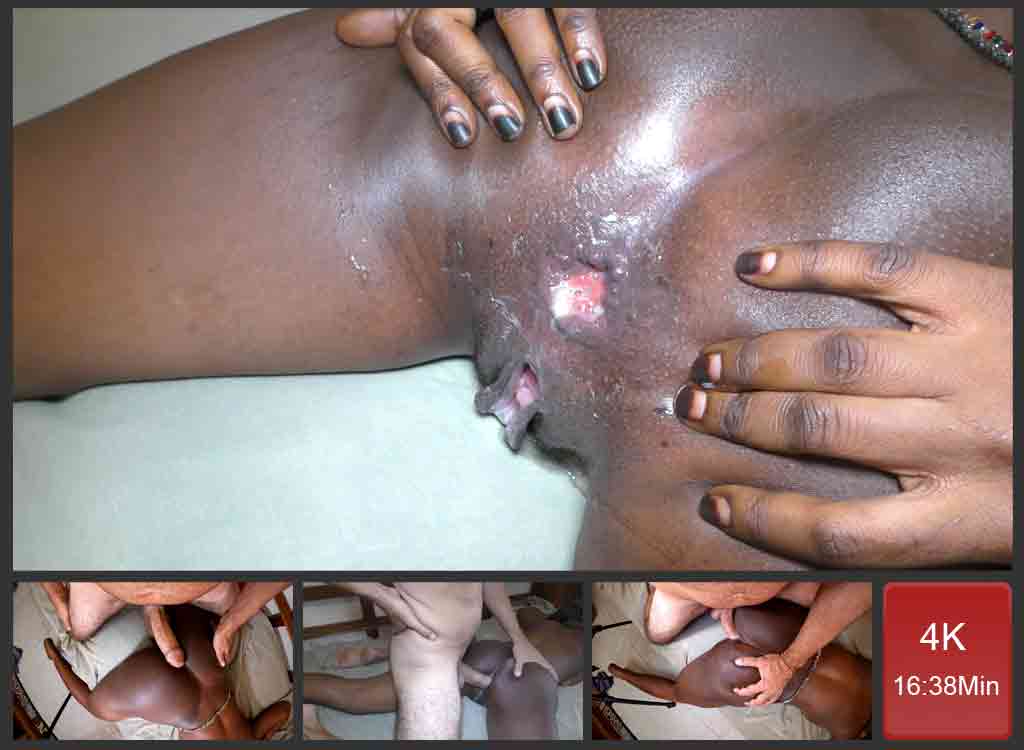 Couch Sex
Couch sex today when I found my ebony slut lying down on it. I know she was waiting for me in that position because she knows I can't help but fucking her. Therefore I drop my stuff, remove my clothes and kneel down between her legs, putting my cock between her ass cheeks. I rub my cock on her buttocks and spit on it to lubricate the little hole. When everything is ready, I push my big hard cock inside that fucking hole and keep on pushing until I am fully inside. She is going to get what she deserves the most.
Hard Dick Versus Tight Anus
My hard cock is moving inside her beautiful anus hole. I can feel her muscles contracting under my cock moves. She loves anal sex and I have to honor that lady as much as I can not to deceive her. My cock is hard and my balls are starting to burn the hell out of my dick. I know I am about to explode but I keep fucking, trying to delay as much as I can to the point of no return. Unfortunately, every good thing comes to an end. I just can't hold back my sperm anymore.
Cum Dripping Anus
My cock literally explodes inside her anus. I am pushing the hell inside her asshole to fill it as much as possible. That slut is contracting her muscles wrapping around my cock in order to pump as much semen as she can. This girl is a real sex lover. She loves to give sex and receive semen in return. Therefore I can't refuse her any sexual thing she needs. She is now full of my semen and she is ready to show it to us, dripping out. My real anal ebony slut!