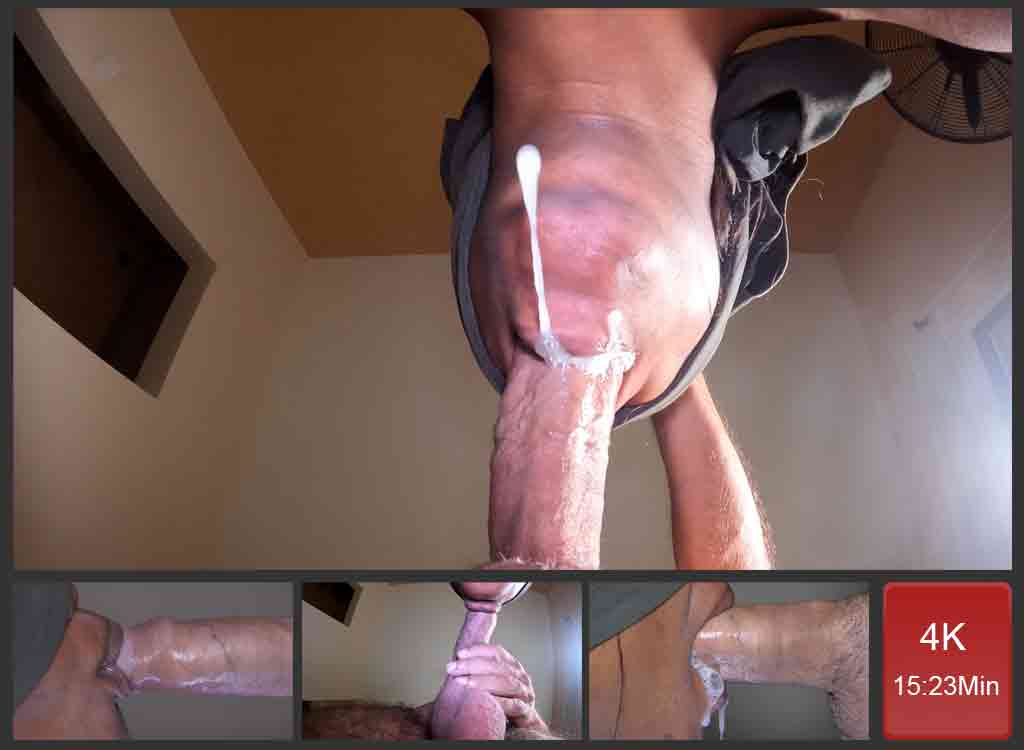 Chocolate Blowjob
I need a chocolate blowjob today. My balls are full and claiming to empty as soon as possible. Therefore I call my ebony mouth slut neighbor friend and summon her to come and open her mouth to receive Daddy's distress. She happily comes right away and kneels down before me, her mouth wide open. She is so obedient, that I sometimes wonder if she is real or not. Gently I aim my cock at her lips and rub my prepuce on them. This is how I like to start, gently and slowly. When I notice she takes her tongue out, I little pull my foreskin to make her taste my glans.
Cock Pumping Mouth
Then she opens her mouth and I deposit my cock inside, and she knows how to proceed. When my cock is inside, it is like trapped in a sweet and soft vacuum cleaner. My penis is pumped and taken care of so well. I often hold back my juice not to jerk out. Because she is blindfolded, I can watch her mouth pumping my cock with no complex. I don't even warn her when my sauce is coming up. She is my ebony mouth and I have the firm intention to take full advantage of her skills.
Sperm In Mouth
She does alternate between sucking, suckling, and pumping. When she pumps, I can barely hold back my juice. Therefore, after sucking and suckling my cock, she pumps it quite strong, triggering my balls to spit the sauce. She takes me by surprise and I can't hold back my ejaculation. Then she receives a massive load of very thick sperm flowing in her skilly mouth. I know my semen is a thick, sticky, and strong taste. But she bears the juice and plays the drill up to the end, keeping on receiving strong sauce in her mouth. I pull out my cock of her mouth when the balls are empty, and her mouth completely full!