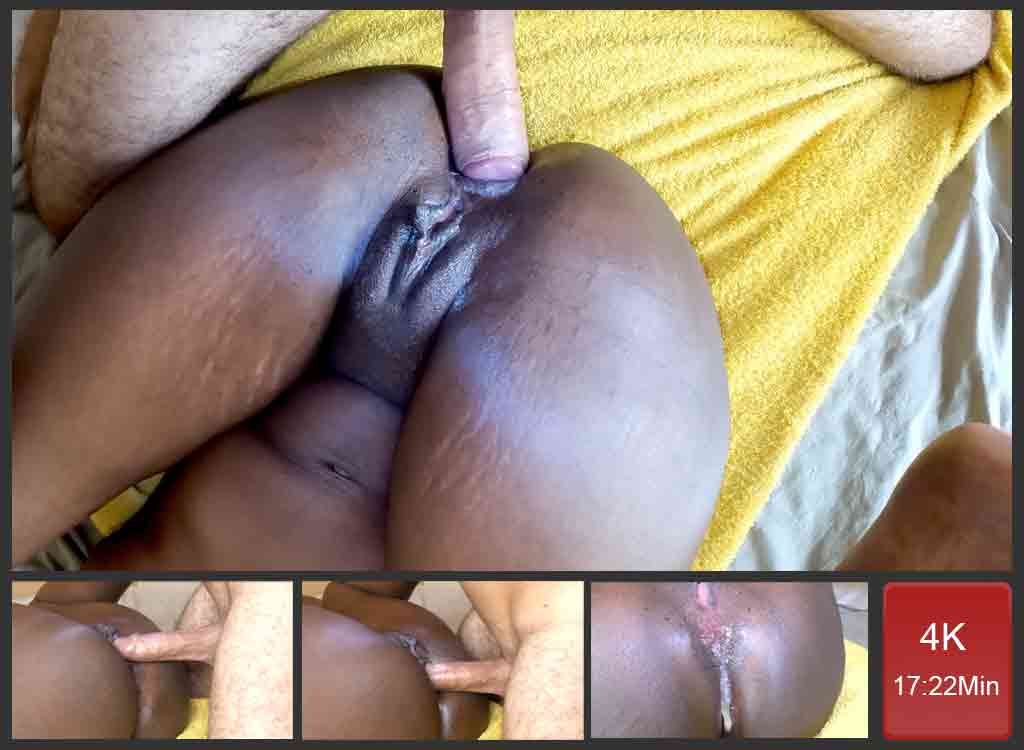 Anal Sex
My ebony slut enjoyed so having anal sex the previous time, she comes back home and begs for more. We chat about our last fuck which is, in fact, her first anal, and she confesses that she enjoyed the drill very much. Therefore she comes home to remake it. I suggest she lies on the back this time so that I can slip from her pussy to her asshole. In no time she is lying down, opening her legs wide for Daddy to take care of her. So I kneel down in between her legs and start rubbing my dick all along her pussy slot.
From Pussy To Ass
After fucking her little pussy for a couple of minutes, I pull out my cock and slip it down to her anus hole. She is so wet, her cyprine has gone down from her pussy to her asshole. Because of that, I find her anus totally drowned by lubricant, which is making my anal push so easy. This is so good to penetrate her very tight little anus hole. I love it so much and she does as well. I am moving in and out, enjoying my time in her ass, while she is moaning like hell, enjoying my penis.
Anal Creampie
Now is the time to end the project properly. I feel the pressure in my balls unbearable anymore. When the orgasm invades me, I have no other choice than to push into her little hole as much as I can. I feel my penis glans contracting and spitting my semen in her asshole. That is so good to have my cock trapped in her very, very tight ass hole. I am filling her butt with my semen and she is so enjoying my cock in her. I love that girl, she is really a slut!