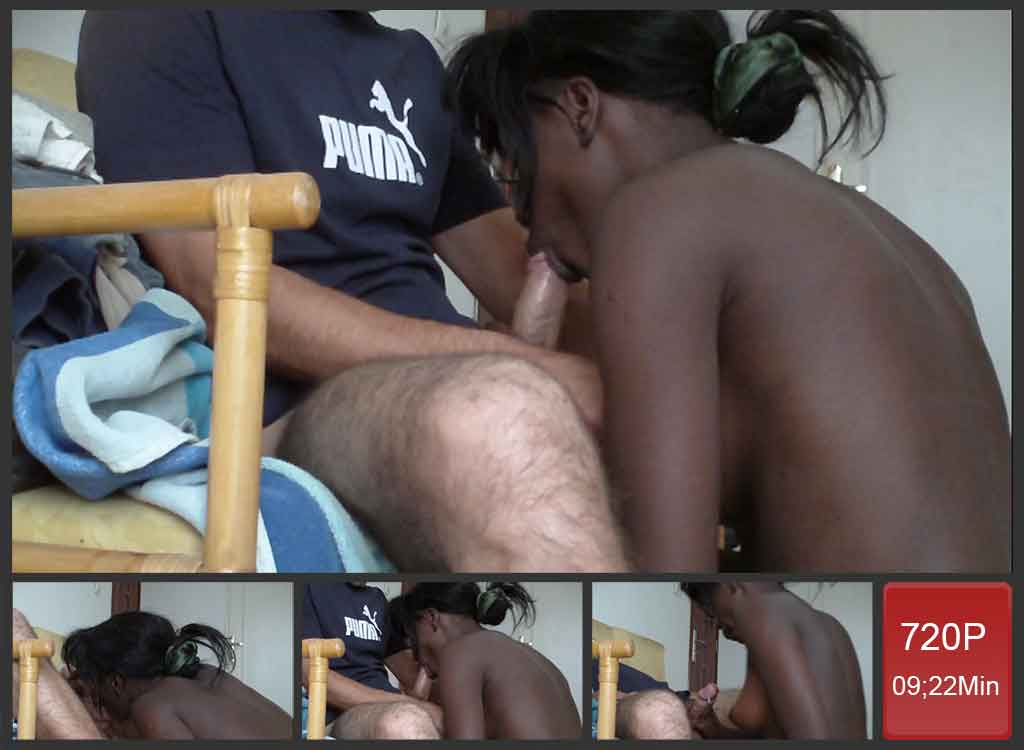 Ebony Amateur Blowjob
I try that ebony amateur once again. I give her a call to get home as soon as possible. Because of las time I wanted her to redo my cock in her mouth. She is not very skilled at blowing a cock. And she is more interested in money. Though she can suck I didn't take as much pleasure as las time. She blows my testicles. She sucks my dick but I have less feeling for her today. Nevertheless, I am willing to jizz big cum inside her mouth once again.
Homemade Hidden Cam
Just like last time I hide the cam to record her. Unfortunately, she didn't position herself properly so that she shows her back most of the time. That's why I categorize this video in the failed video, despite the fact that she did the job. She has beautiful boobs and her body is very nice. Tall and slim, she is really stunning. After some minutes of blowing my cock, I just let the cum shoot out of my dick inside her mouth. She takes it by surprise and didn't really like the taste. She spits it out quickly and finishes the job by hand.
Amateur Blowjob Video
I met a better prostitute than this one. However, she pours the juice out of my balls. That's why I decided to show up the video even if I feel like it's not my best shot. That's the hazards of amateur videos in Africa. It might bring you very good moments but less good too. When I watch it, I still feel excited by that very moment I spent with her, especially thinking that it's a hidden cam. I like to remind her face with sticky cum inside her mouth she has to spit. Failed video but a good memory.