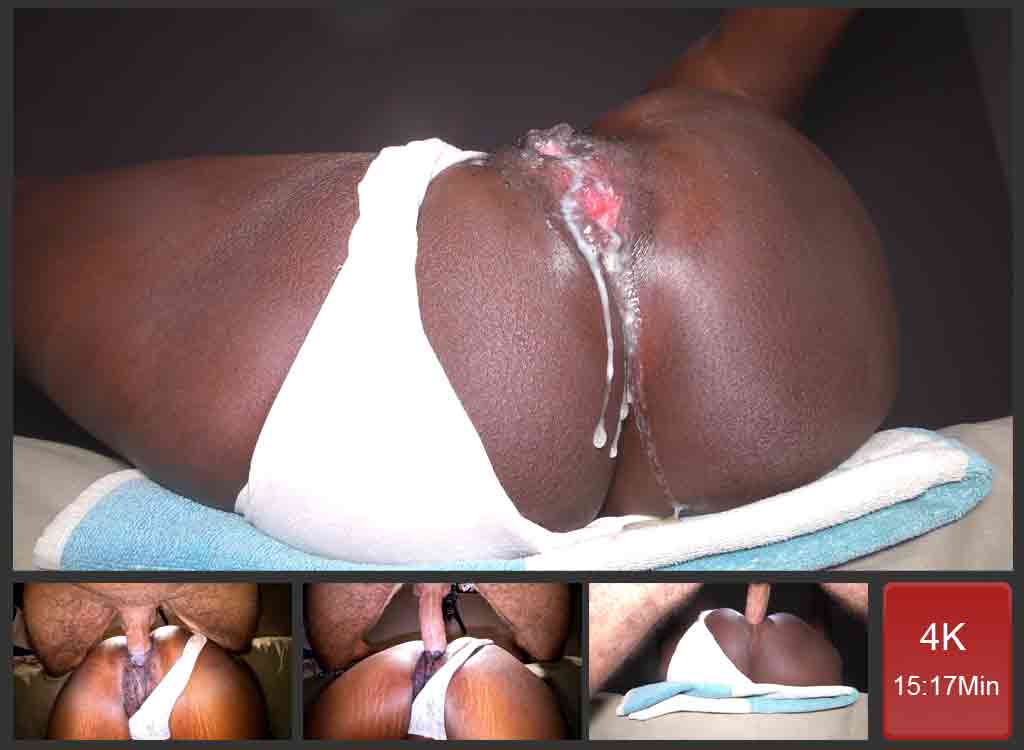 Two Orgasms
I need two orgasms in a row. Why is that? Because my testicles are over full of my semen, I can't stand the hit anymore. Therefore I am going to fuck that ebony bitch good, and then I am going to do her once again. Sometimes, when you fuck, some minutes later you need to fuck again. Because I don't want this thing to happen I am going to cum twice in a row. In order to properly empty my balls. I ask my ebony bitch to lie on her back and open her legs for Daddy to perform what he needs to.
Hairy Black Pussy
I grab both of her feet with both of my hands and drop my cock on her hairy pussy in order to rub it. Very quickly my dick gets hard and eager to dig inside that hairy pussy hole. Once it is hard enough, I simply aim her slot and push my dick inside to open the gate. I gently push in and watch my dick disappear inside her vagina. Because I am very horny, I know I won't last long, and indeed, I jerk within a couple of minutes, filling to the brim her vagina hole.
Ebony Analed
Watching my semen dripping out of her cunt, I grab my cock and aim at her anus hole. I push myself inside and open her little one in order to fuck it well. My cock actually doesn't go down, even for a minute. It can keep being hard. Therefore I am now fucking her anus hole, which is tighter than her cunt. It will take me a little bit more time than the previous cumshot, but I know I am going to cum soon. I am so horny today, just by staring at her anus hole, I trigger a cumshot, that is going to drip as well!