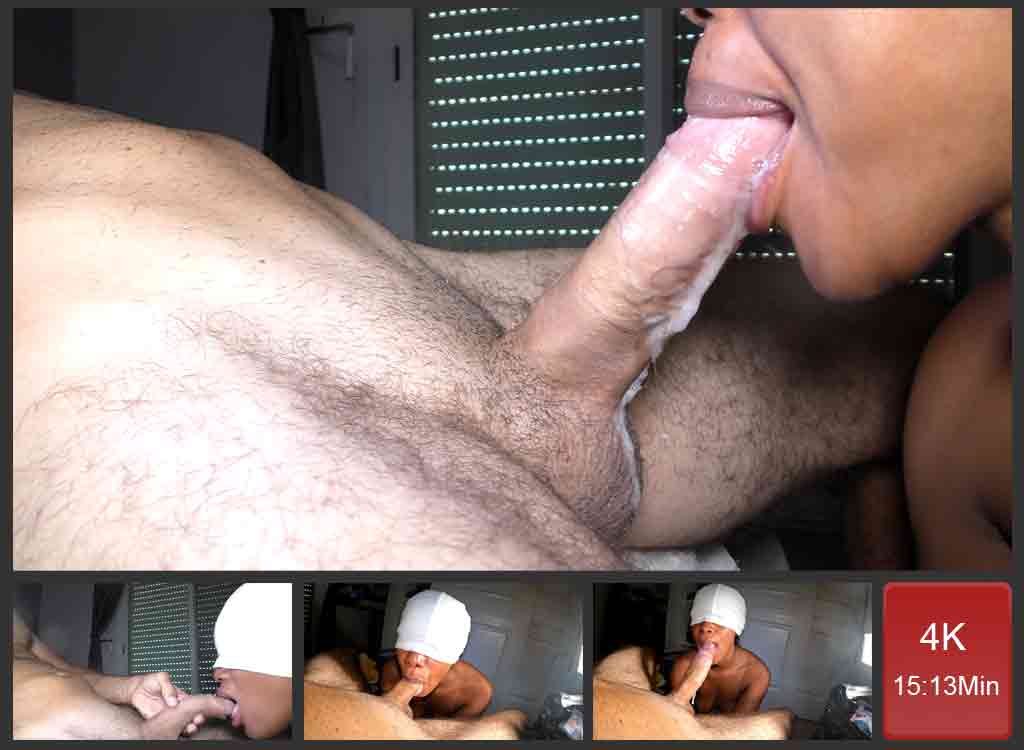 Buccal Pleasure
Today is my buccal pleasure day. This is something we decided on, and she is always ready for it. Once a week, my ebony queen slut kneels down for Daddy to introduce his big white penis inside her delicious black mouth. This is a tremendous moment to have the right to play oral sex and get an oral orgasm through her mouth. It is actually the sex I love the most. A blowjob by such a skilled mouth is a kind of privilege. Therefore I am always very eager to drop my cock in her mouth for her to take care of it.
Ebony Skilled Mouth
The very best moment is when she kneels down and places herself in a position to receive Daddy's in her mouth. It means that she is going to take my cock in her mouth and won't leave it until it is completely empty. I also love when she touches my glans with her tongue, while my cock is not hard yet. There is something special about letting your penis inflate with blood inside a warm mouth. She starts pumpîng the hell out of my dick to make it hard. It is so good, I am always fighting not to jerk during this moment.
Jerk In Mouth
After some long minutes of pumping my dick, I have no choice else but to ejaculate in her mouth. I am actually fighting not to cum, so when the time has come. I just have to let nature do her job. And this is so enjoyable to stop fighting. I just let my dick explode in her mouth. When I jerk, she pumps the penis glans with more pressure to increase my pleasure. She won't let my dick alone until she is sure there is no more juice in it. I love my black bitch, she is the best ebony slut I ever had.