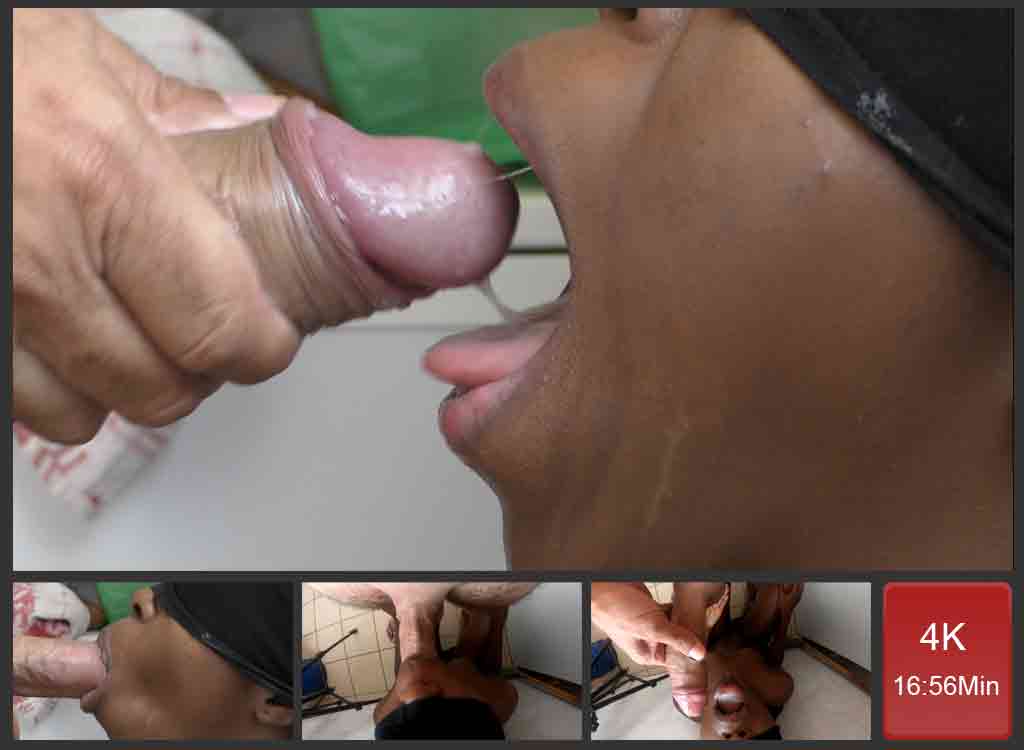 Interracial blowjob lovers
Interracial blowjob lovers will appreciate this video. I am found of blowjob and black slut who can handle that. In addition to that, if she can swallow my load, I am in heaven. Therefore, my little black slut has come home to offer me her mouth to fuck with. She sits on her ass and offers me her mouth at the proper height for me to feel good fucking her oral orifice. I am in heaven with that slut sitting before me, her mouth wide open and ready to receive daddy's cock followed by daddy's hot milk to drink!
White Cock For Black Slut
She definitely loves my cock, and she lets me know it. That girl is a real oral sex girl. When I put my penis inside, she automatically blows it in and makes it fucking hot with her tongue. I wish I could jerk all at once, but I have to fight against my will not to ejaculate in her mouth within 3 seconds. I push myself in her mouth just like I push in her pussy. My cock quickly gets at the bottom of her throat. Nevertheless, when I am at the bottom, I keep on pushing in her throat until she can't bear it anymore.
Oral Creampie
After more than 10 minutes fucking her mouth, I have to let my sperm go out! This is the best moment of sex when sperm rush into your dick to squirt out. Being at that very moment inside her mouth is a real privilege. I grab my cock and jerk off big loads inside her mouth. My balls were full and now this is her mouth which is full as well. When my cock stops spitting sperm, she just swallows the load and then I put my cock back in her mouth, for her not to miss a single drop of daddy's milk!