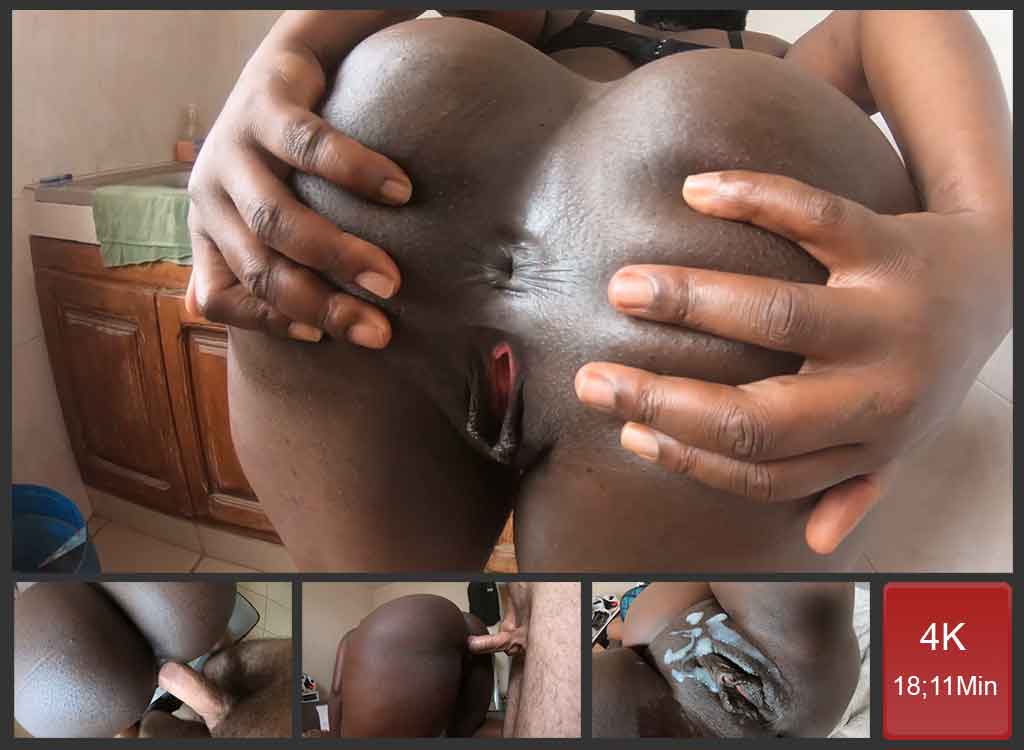 Big Black Ass Ready To Fuck
I have that feeling today to fuck a big black ass. So, going to the beach I meet this big black ass chick on the beach. I was terribly eager to put my cock inside her cunt and fuck her in doggy style. After a couple of minutes of bargaining the price, we agree to go home and record that. Despite her big fat ass, she's pretty young and quite tight. Her skin is soft and her buttocks very hard and muscular. My dick gets hard even before she gets naked, I was terribly excited by her shape.
Tight Pussy And Soft Skin
I start working her in doggy style, and I have to confess that her skin is very soft. Her pussy is tight and it is a big pleasure pushing in. I love to grab her buttocks with my full hands. Because her pussy is very tight, my dick gets hard I feel a tremendous enjoyment going in and out of it. Very quick I feel my cum is about to explode in her. So I change the position to cool down the heat. I start working her pussy in missionary. Very good feeling and very quick I can't hold back my sperm anymore.
Ebony Pussy Covered With Cum
I take my penis out of her vagina and start tossing huge loads of thick cum all over her fat and nice pussy. What a tremendous relief to release all my juice over her shaved pussy. Sperm is sticking all over her lips, dropping down along her clit. I didn't cum inside for her not get pregnant because she is too fat to take a pill. And because I love to draw my signature on an unknown pussy. Especially when I never met the girl before. I have big respect for those girls who agree fucking bareback with an unknown guy for a couple of ten bucks.