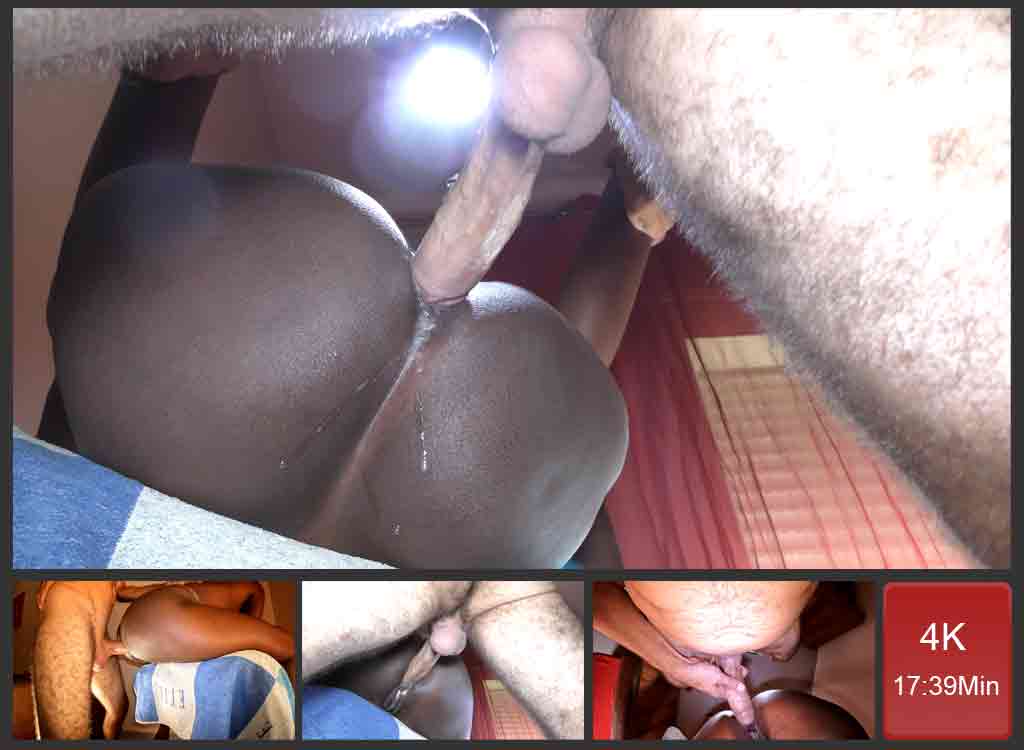 Ass Cheeks Honored
I can't resist my ebony ass cheeks to play with. Today she is on her period. Therefore, I can only fuck her butthole or receive a blowjob. I choose to ass fuck, it is more likely for my feeling. She is sitting on the bar chair, exposing her butt to Daddy. So I grab it, rub it with my cock and lubricate all that to make it work properly. When the gear is set, I push myself in between her buttocks and lead the way to her scrotum with my cock. When I am completely inside her body, I start moving in and out.
Ebony Anal Lover
She is enjoying my dick in her asshole. I start doing her in Doggystyle. Then she turns and opens her legs before me. In both positions, I am fucking her anus hole and making it ready to receive my load deep inside her. My cock is hard and I am sweating when I increase my speed in order to trigger a cumshot. It doesn't take long to activate a no-return point between my legs. I can feel her contracting her muscles, increasing my pleasure and calling for sperm.
Cum Dripping Ass
I am completely stuck in her while my cock is spitting hot sperm. My semen is rushing out of my cock and filling up her anus hole. She is enjoying the warm fluid spreading in her scrotum. I am contracting my cock to spread the maximum of cum in her body. It is a shame, an orgasm doesn't last longer than that. I always feel like it should keep on for at least one minute. Unfortunately, an orgasm doesn't last long enough. Nevertheless, when I pull out my cock, the semen rushes out of her anus, which means it was completely full!