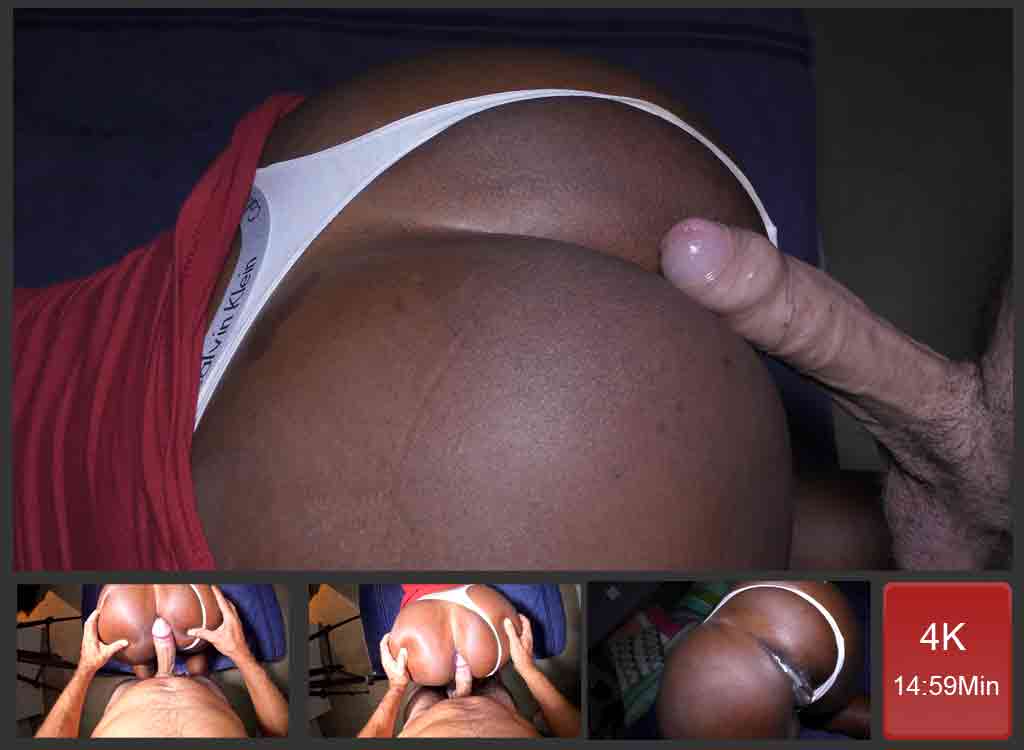 Anal Panties Drill
ANal panties drill today. When I saw her wearing her underwear, I couldn't help p but take out my cock and ask her to bend down. And so she did. I grab her panties and tear them aside to let some room for my cock to work on her butt. Her beautiful buttocks are facing my cock getting harder and harder as long as I rub it between her buttocks. When time has come, I simply push my cock inside her beautiful butt and push as deep as I can. This is so good. I will never get tired of it.
Doggystyle Anal Fuck
There is nothing better than a big black asshole facing your cock. I am so fond of her asshole, I barely fuck her pussy those days. There is something very exciting about penetrating an anus hole. It is so tight and deep, you can't compare it with a pussy fuck. I really enjoy watching my dick completely disappear between those two buttocks. When you fuck a pussy, you need to push the bottom and let your dick explode. Here, you need to speed up instead of pushing, in order to trigger a cumshot.
Cum In Ass
And here is the final ecstasy. I am about to explode in her anus hole. I try to keep my cum as long as I could, but here I am on the verge of coming inside her asshole. It comes all of a sudden. My hands pull back her hip while I am completely inside in her. My dick is spitting the hell inside that lovely butt. I will be ejaculating like that until my balls are completely emptied. Then I pull out my cock slowly, letting my semen drip out of her lovely little anus hole!