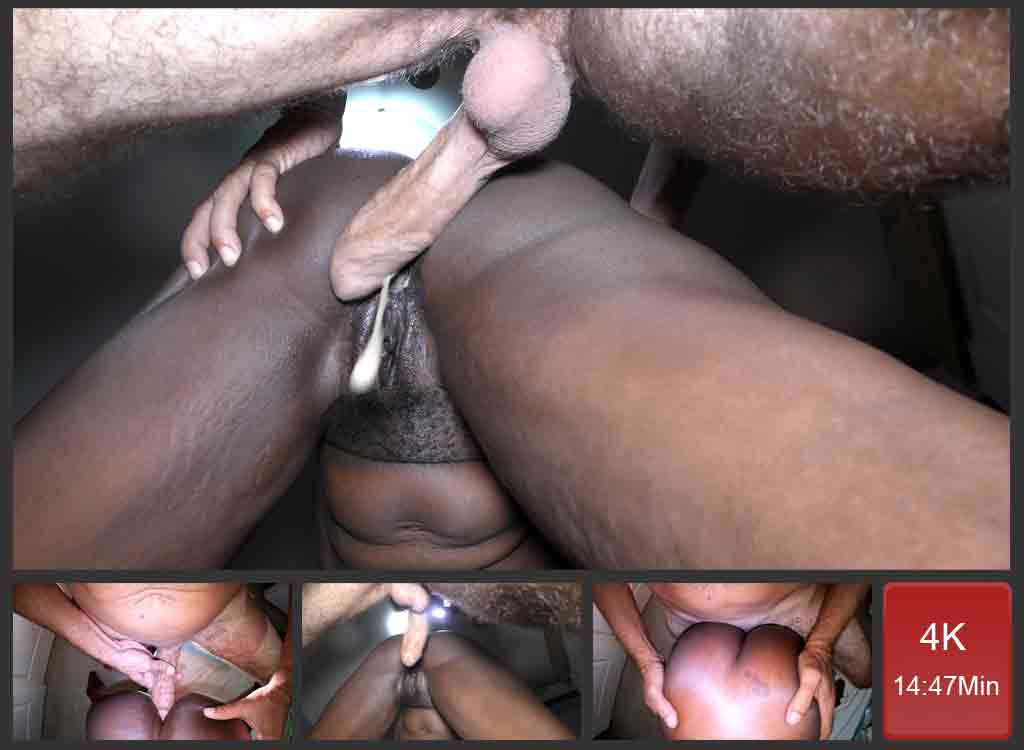 Anal Hungry GF
My ebony anal hungry GF claims my big hard cock in her asshole. Because I am a great man and because she is a great woman, I can't say no. Therefore, I grab her from behind and stick my cock between her ass cheeks. In no time my dick is hard and ready to please madam. I rub it between her buttocks to lub the place. Once it is ready to use, I gently push my cock into her asshole and keep on pushing until my cock completely disappears inside her body hole. When my glans touches her scrotum, I can start fucking her asshole properly.
Doggy Fuck
I love doggystyle, in fact, there is nothing better than doing anal fuck in doggystyle. I wonder sometimes if this has been made for sex. Whatever this hole function is, I love being inside with my hard cock. Both of my hands grab her hip while I am moving in and out of her butt. I like it when it is tight and hot. Today is very tight and hot, so I do love it today. It is actually so good, that I can't hold back my cum anymore. I speed up my fick and automatically trigger the point of no return.
Cum Filled Ass
Here I am with my orgasm invading my body. My penis is jerking in her, grabbing her hip as if my life depends on it. I am literally filling her anus hole with my sperm. I feel it rushing out of my cock and warming her orifice with my cock inside. Those moments are unique, that is why I love them When she is filled up to the brim, I gently pull out my dick and let all my sperm rush out of her asshole.