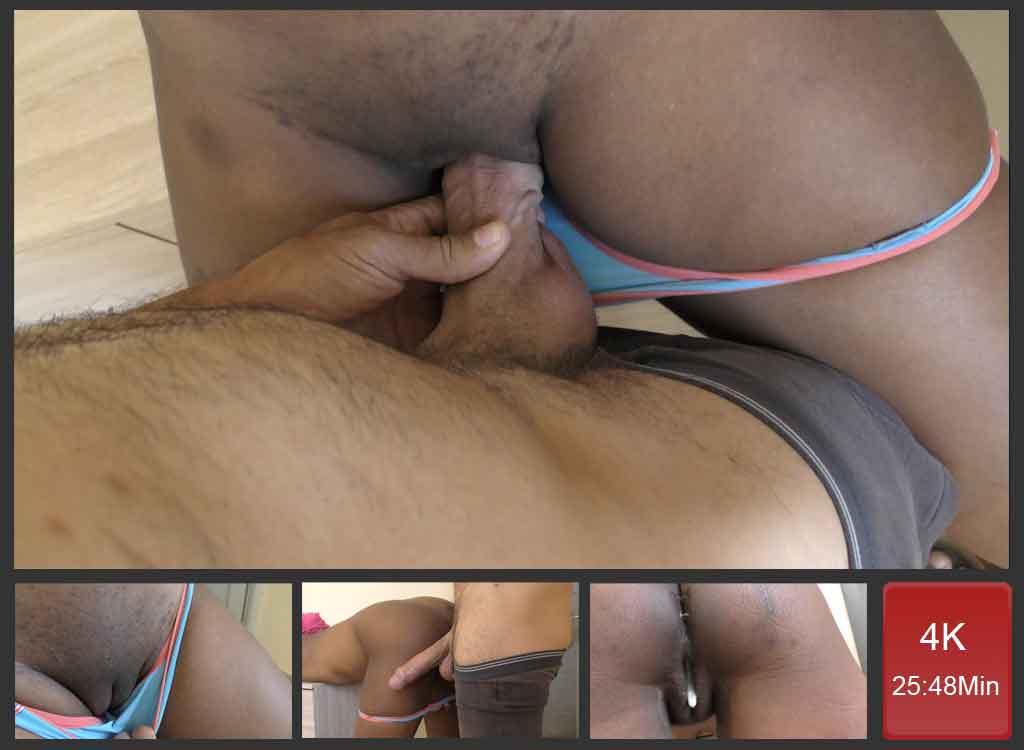 African Pussy Lips Rubbed
My little African whore is offering me her African pussy lips to play with. I was so in a need to rub my cock on her African pussy lips, I couldn't wait no more. I bend down her blue panty to expose her black shaved lips. My dick gets hard at once and I start playing and inserting my cock between her fat vagina lips. This stuff turns me on like hell. She is so sweet and tight, I am going to play in her until I get wet and her as well. I love that girl and her little love hole.
Doggystyle On The Dresser
Once my cock is hard enough, I start working her pussy in doggy style. I like to grab her buttock and push myself in it. She is so sweet and tight. My penis is going in and out, touching the bottom of her cunt. My balls are full of cum today, and I am willing to deliver the whole packet deep inside her. Once I feel the right moment has come, I just let myself explode in her. Massive loads of cum fill her cunt while I keep on pushing in. After a few seconds, her hole is full, and my testicles are empty.
Ebony Amateur Creampie
While I pull my cock out of her cook, I grab the camera to frame her pussy hole full of my cum. She keeps it before releasing the loads, letting it drip out of her cunt. Big drops of sticky sperm flow out between her lips. She does contract her genitals to force out all the hot juice stuck inside. This is so nice to watch all my cum running out of that hole. I keep staring at that beauty of nature right before me!