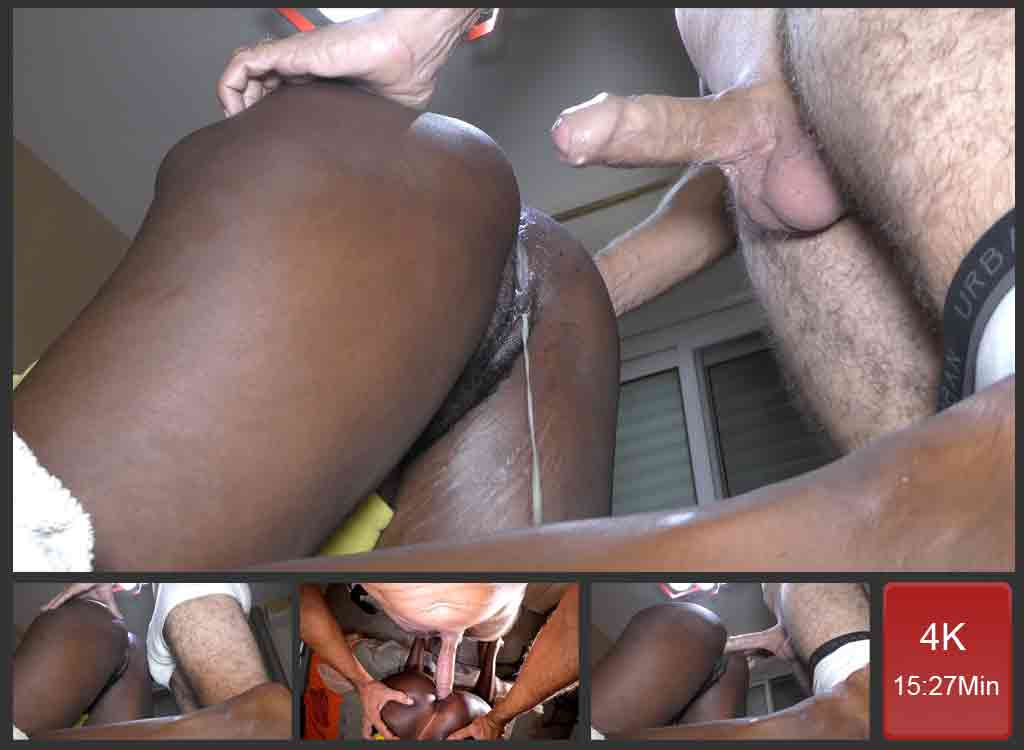 2 Creampies In A Row
After having watched porn all afternoon, I called my ebony slut friend to deflate my dick. I know I can make 2 creampies in a row. I am actually so horny, I am sure I could fuck 3 times in a row. After having washed her little anus hole, she is ready to offer her rump to Daddy. Therefore, I am going to honor that beautiful butt with my cock, starting by rubbing it in between her buttocks. Very quickly my dick is hard as hell and very wet. A couple of hours of watching porn has produced a lot of cyprine available.
Anus Open To Daddy
Once I am ready I penetrate slowly her anal orifice. It is tight and hot, and it is only for me. As usual, when I am inside I move in and out. Today I already know I won't last long. And as a matter of fact, very quickly I feel like I can't hold back my sperm very long. I came without warning, my belly starts burning between my legs and my dick spits massive jerks burning my cock. She is going to receive one more shot from Daddy.
Double Cumshot In Her Ass
I pull out my cock and watch my semen pouring out of her anus. My cock is still hard and wet. After watching my cum flow out of her, I reintroduce my cock to her orifice, which is full of my sperm. It is actually very lubricated now. Therefore I am moving in anus her like a piece of cake. Fortunately, my cock didn't go down at all. And I am now speeding up my fuck to trigger again a cumshot. Not long after my testicles start spitting again, giving me more pleasure, and more sperm for her!