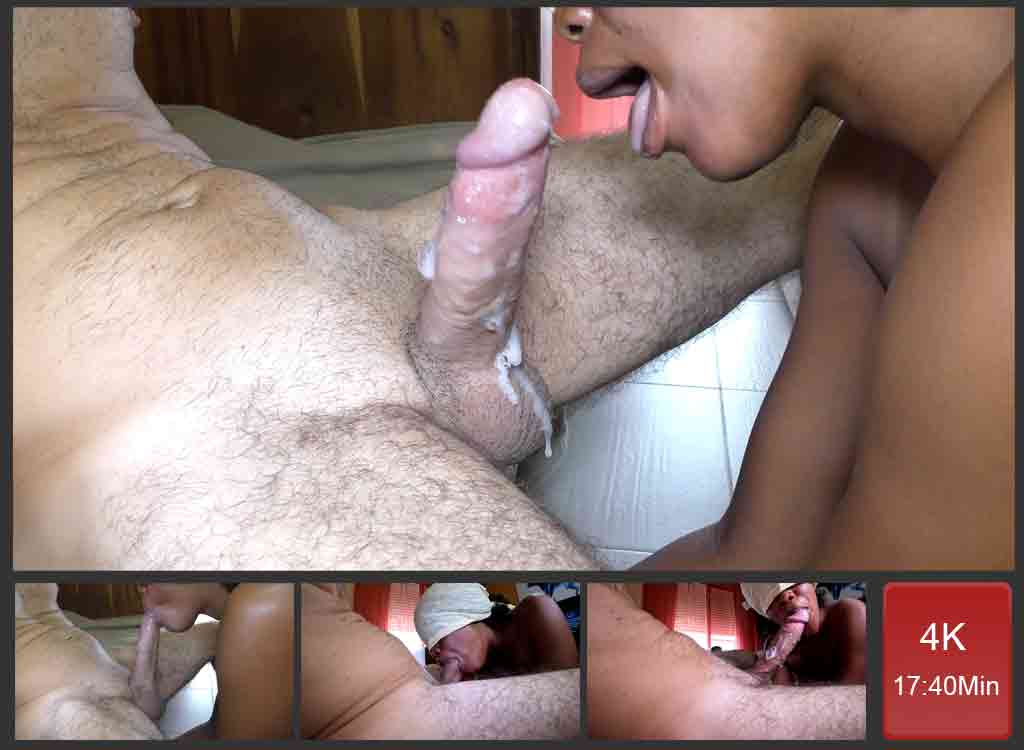 Sweet Ebony Mouth
My sweet ebony mouth's slut is once again taking care of her Daddy's penis with her beautiful mouth. O like those moments more than anything. What could be better than sitting down while that cute and skilled mouth is pumping my rod? By the end of every week, she always makes her oral show to please me. She definitely knows this is what I love the most. Therefore, she gives the best of herself to give me what I deserve. She never fails the drill, and this is one of the reasons I love that chick.
Getting Hard In Her Mouth
I like to insert my dick in her mouth when it is still soft and sleeping. It gives me the opportunity to let my cock get filled with blood and grow directly in her mouth. That is awesome. She definitely knows the drill, and she is good at it. When my cock is trapped in her mouth, I know it won't get out without a complete testicle purging. This is good and I love it so much, I just can't help it. She is currently blowing and pumping my dick, and I am expecting it to explode in her mouth in a few seconds.
Cum In Her Mouth
The way she operates on my cock doesn't let me any other issue than jerking in her mouth right now. I always try to last as long as I can, but, it always ends with her winning the game. Therefore, I simply give up the fight and let my cock explode in her mouth. Some huge loads strike her mouth while she keeps on blowing my penis. That is so good, my cock is standing straight in her mouth while she pumps. Unfortunately, my tanks get empty, and the pleasure left me alone with my cock and her mouth full of my sperm!