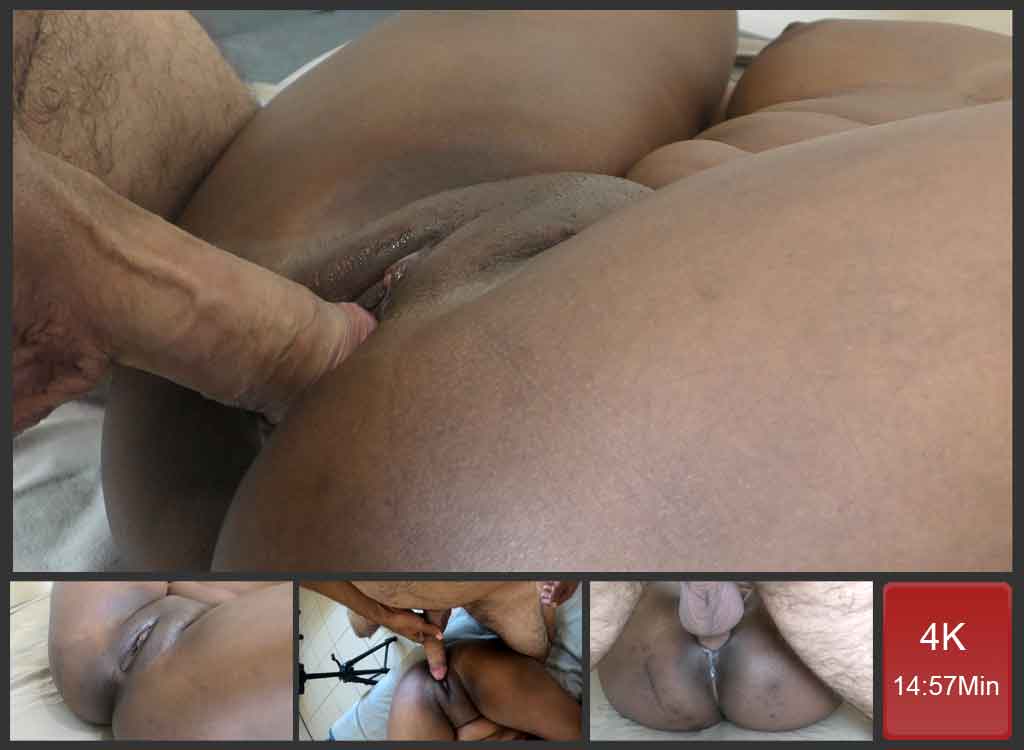 Shaved Ebony Ready To Fuck
Shaved ebony pussy has come again to satisfy daddy's penis. Her tight shaved ebony pussy is real sex heaven. Lying down the couch, her legs wide open, she is ready to receipt her daddy's cock as well as his milk. Therefore, I start rubbing my cock on her clits, in order to make her wet. Once she is, I make sure her vagina gate is ready to open to my cock. So I spread her juice all over. When she is ready, I stick my penis inside her and start pushing in, until I touch the bottom of her hole!
Amateur African Whore Getting Fucked
I gently move in and out of her vagina, enjoying her lips wrapping around my cock. The girl is very hot inside, and I feel the heat all around my cock. I can feel her muscles contracting on my dick every time I move inside. After a few minutes playing that game, I feel like I won't be able to hold back my cum for a long time. I keep on going in and out retaining ejaculation as long as I can. When I feel this my time, I just let the pleasure invading my down belly!
Interracial Homemade Creampie
I can feel her vagina contracting around my cock when orgasm starts shaking my balls. I just let my testicles strongly spit huge loads of hot semen. The pleasure is tremendous and I can barely control my cock pushing in, trying to tear the bottom of her hole. Hot jizz fills her love hole while I am still pushing in. Slowly the orgasm decreases while my balls are contracted by the power of pleasure. When I get my cock out of her, she is full of jizz, her legs still wide open, exposing her smoking pussy!