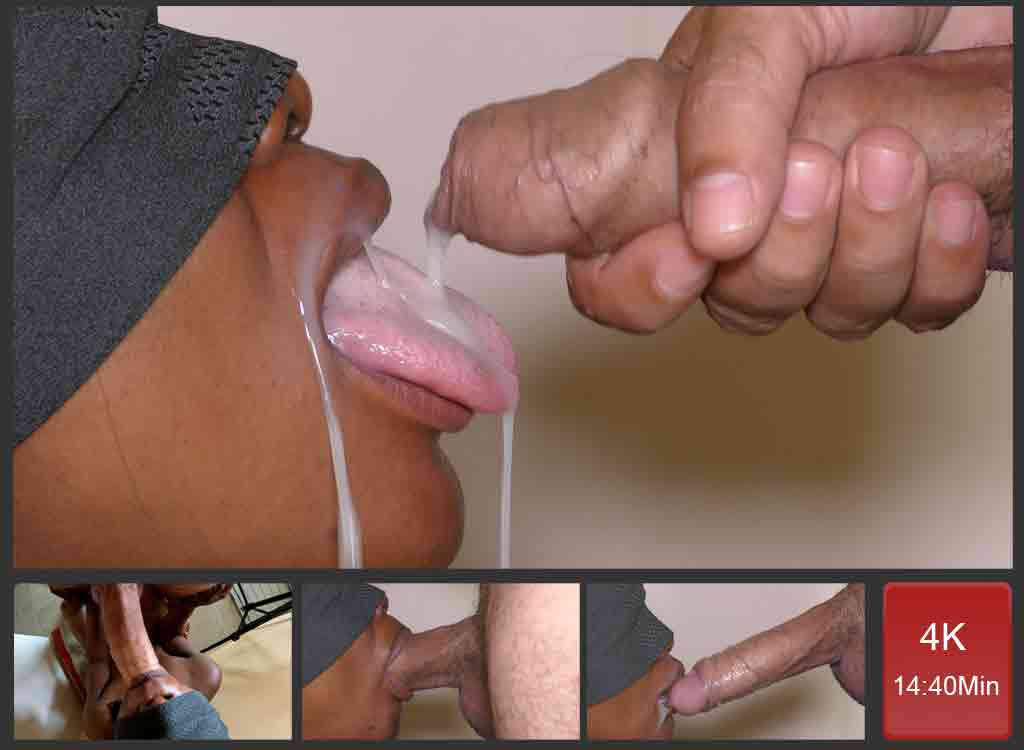 Massive Load To Swallow
My testicles are disturbing me today. They are full of semen and beg for a massive load to drain out. So I take a little while to think about the best way to evacuate my overfull balls with my ebony slut. Because I am a bit lazy today, and because I like blowjobs, I decide to empty my testicles through a blowjob. I will ask her to swallow all my semen, knowing perfectly that this is too much to swallow all. Because she is a very good girl, she always agrees to swallow my semen, even if she can't.
Interracial Blowjob
I delight in fucking her mouth with my big cock. Therefore, I go slow because I want it to last as long as possible. If you delay the ejaculation when you are fucking, it can increase the semen volume due to over-excitation. Many times I was about to expel my cum in her mouth. But I hold it back as much as I can to enjoy the final shot as much as I can. When I feel this is the right time, I grab my cock, ask her to open wide her mouth, and wank to trigger the juice of gods.
Huge Semen Load
As expected, when the process of ejaculating starts, it totally burns my genitals. My cock is in a fire while in the meantime my testicles expel the first load that tears my cock and fills her ebony mouth. I am ejaculating inside her mouth when I put back my penis inside and let it jerk all the juice contained in my balls. The pleasure is tremendous and she is bearing Daddy's cock spreading its juice. There is so much cum, that it overflows from her lips around my dick. As expected, she swallowed my juice but couldn't bear all the quantity in her mouth. I love her!