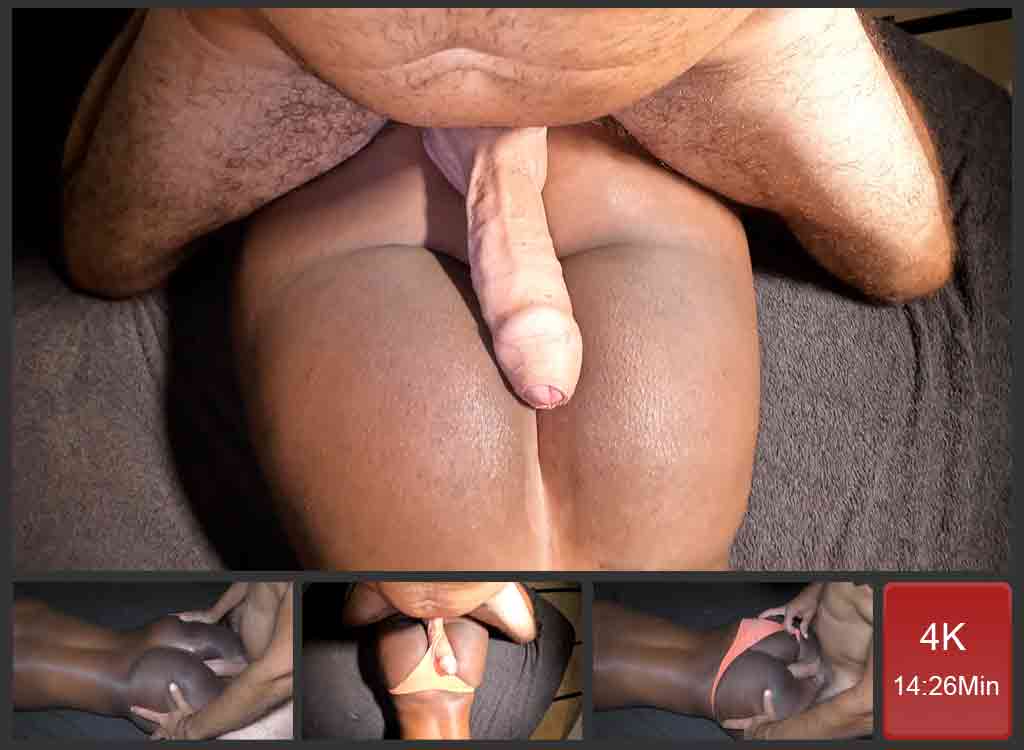 Fuck Me Deep
Fuck me deep! That is what she whispered when she woke up this morning. Therefore, I had to make my dick hard by rubbing it on her bubble butt. I grab her panty and tighten my dick with it. This is very exciting to play with your girl prior to being fucking. It is like getting ready for the drill. I love that. My girlfriend is an anal freak. This is the first time I met such a three holed-prodigy. There is something special about being with a nymphomaniac lady. Now my cock is hard enough and I need to push in asap.
Anal Dogging
I am now riding her beautiful butt with my dick in her asshole. I am moving in and out enjoying my dick inside her body. Because she is a sleepy head, I know she is going to stay in bed after we fuck. She even is going to get back to sleep for hours. Therefore I take my time and fantasize about her lying down with my semen inside her. This lady wants my sperm in every one of her holes. The pressure is climbing and I am about to release the precious juice of god.
Anal Cumshot
I am staring at her beautiful buttocks while the orgasm is invading my hip. I push in as a natural reflex. My dick is spitting the hell. I am filling the semen rushing out of my dick, it is burning good. Her ass cheeks are beautiful and I am contemplating them while I am jerking inside. When my balls are empty, I force my cock to spit until the last drop. Then I pull out my cock, replace back her panty in the right position, and get back to sleep. For her, she didn't even move prior to sleep again two minutes after.