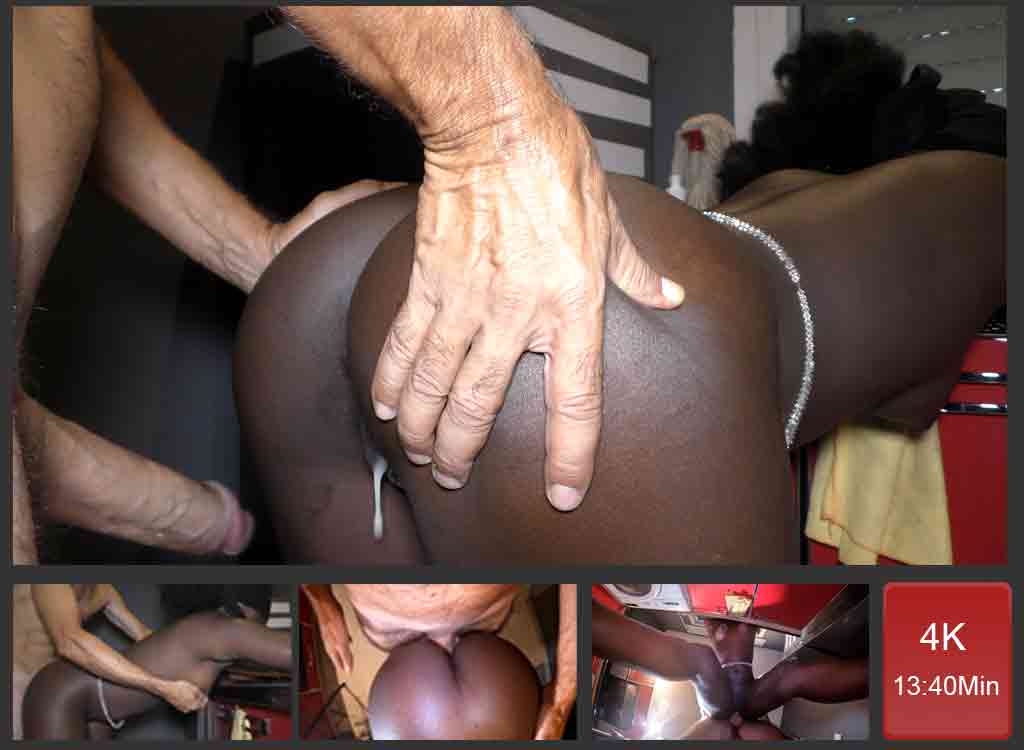 Ebony Bombshell
My ebony bombshell is doing the washing up when I got home. I found her topless with her beautiful boobs moving along the move. I can't help but get hard in no time. The reflex to grab my cam and I am on her, ready to please my big cock inside her pussy hole. She smells so good and her skin is so soft, I have to fuck her as much as I can. While she is still working, I pull out my dick and get rid of my panty. Now that I am ready, I aim my cock at her cunt and push myself inside.
Beautiful Chocolate Ebony Rump To Fuck
When this girl bends down, it is something else. Her rump curves are amazing. My penis glans is now at the gate of her secret garden. Slowly and gently, I insert my dick between her lips, then inside her hole and I keep on going forward until I am at the bottom. That is so enjoyable to fuck such a nice little girl. It is very hard to fuck that girl for a long time. Her pussy and all the rest is so enjoyable, I can't help but ejaculate inside that love cooky.
Massive Load Dripping Out Of Her Cunt
My dick doesn't warn me before exploding. When it starts, I have the reflex to grab her hip and pull it on my cock as much as I can. My dick is digging her pussy and spitting at the very depth of it. My cock is hard as hell and I won't let her pussy go until I am completely empty. I know there is a lot inside and I know it is going to drip very much out of her cunt. That is wonderful to breed that tiny little cunt!