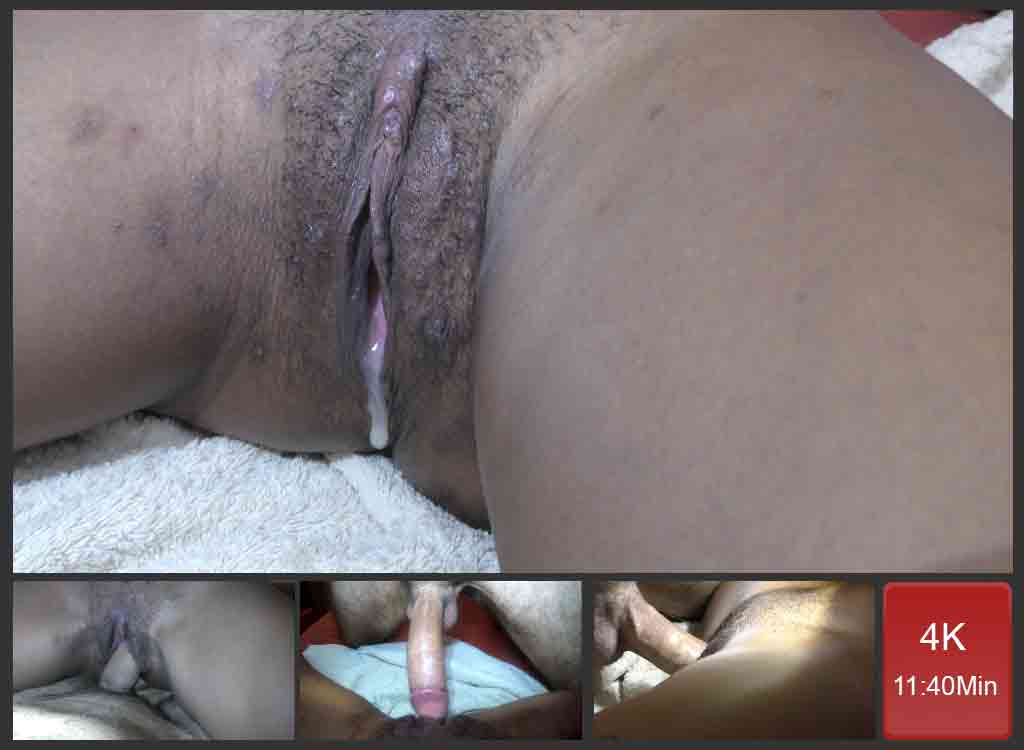 Big White Shaft
My ebony girlfriend wakes me up by rubbing her clit on my big white shaft. I love her pussy and I love fucking her, my cock gets hard pretty quickly. When I am hard enough, she aims my cock toward her slit with her hand. Because I just woke up, my cock is hard but dry. It becomes wet at the very moment it enters her love hole. So she is riding my dick while I am handling my camera. Then I push her aside and she rolls on her back, landing with her legs wide open to daddy.
Missionary Fuck
I aim my penis toward her lovely slit. I gently open her pussy lips and introduce my dick head. The foreskin is pulled back and my penis can enter the gate. Therefore I start moving in and out, giving her pleasure, and me as well. We both love having sex, and we both know how it is going to end. My dick is rubbing against her short-haired pussy. I can feel her pussy living around my cock as long as I am fucking her. And, as a matter of fact, the time has come to fill her lovely cunt with my hot cream.
Interracial Breeding
At that point I know I am not going to last very long. My balls are claiming for an emergency draining. Therefore, I won't last anymore, not because I don't want to, but just because I have to. Her legs open, I let myself push in her as much as I can. I fell the sperm rushing out of my dick and heating the all place, wrapping around my dick. I feel good in her and so she does. The jerk becomes less powerful while her pussy is full of my sperm.