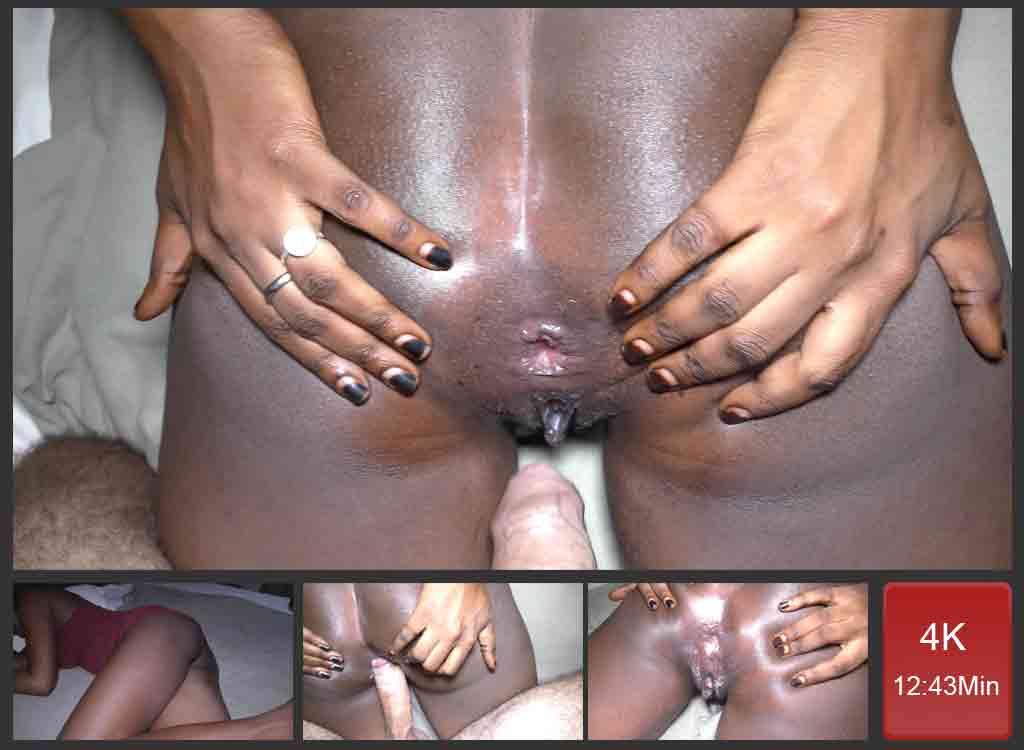 Anal Wake Up
I caught my ebony slut having a nap on my bed. Therefore I decided to offer her an anal wake up as a token of respect. She doesn't resist and rolls on her belly to offer me her ass cheeks to achieve my goal. My cock is getting hard while I am rubbing it between her buttocks. By spitting in her anus, I intend to lubricate it, and my dick as well. When I am ready to work on her asshole, I push my cock inside to unlock the way. I push hard enough to let my dick disappear inside her.
Riding Her Butt
I am sitting on her legs, riding her bubble ass watching my cock moving in ad out of her anus. She is moaning. Which means she loves it as well. She grabs her ass cheeks with her hands to open them and offers me the best view I can get. My cock is hard as hell while I am working on her arsehole. Today I know I won't last, I am so eager to ejaculate. All of a sudden, my cock burns while my balls expel the first load. without even noticing it, I am stuck in her, letting nature do her job.
Cum In Ass
She is enjoying feeling my sperm invading her little hole and she told me last time that the sensation is close to hot water spreading in your body. She definitely loves it. So do I. When my balls are completely empty, and my penis has stopped throwing up my man juice, I gently pull my penis out. Her anus is pink and widely open. My white milk starts dripping out of her butt, streaming between her legs and between her pussy lips. She just got what she deserves!