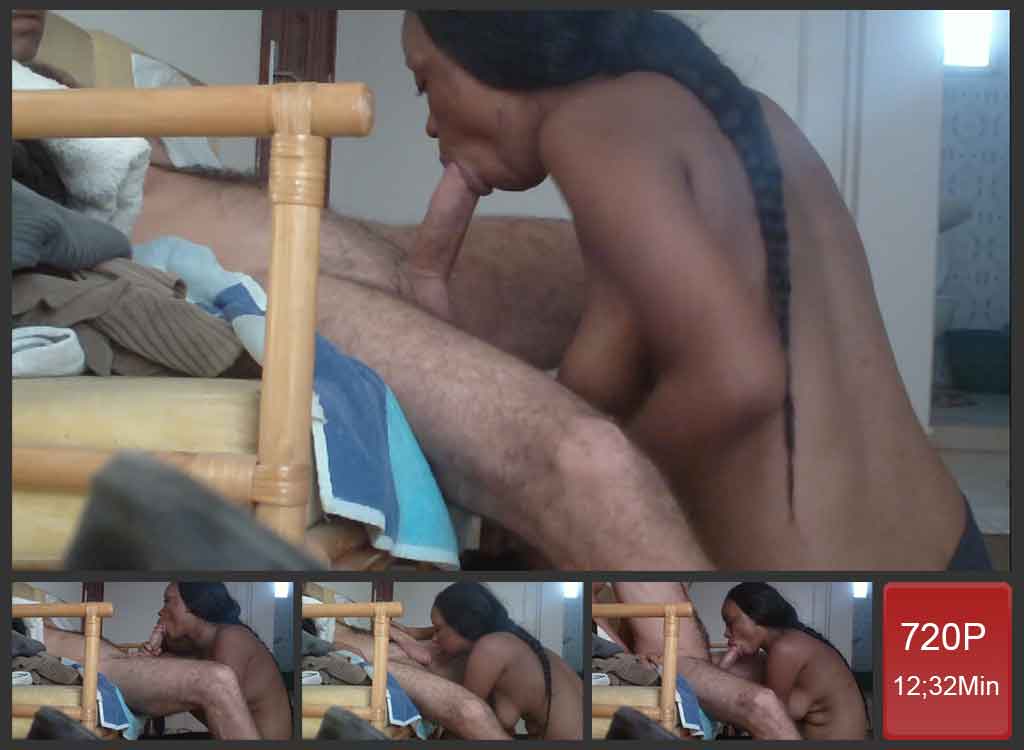 Young African Blowjob
This young African student loves to get extra money by sucking cock. Like every young African, she wants to have a kind of European life. Due to her low life and poor education, she has no other options than sucking cocks for a cheap price. Good for me she does good blowjob. Because of her good ability to reproduce the porn way to suck, I like to call her when my testicles are full of juice. No need to talk a lot, just sit down on the couch, open my legs and let her do the job. Bon voyage!
Ebony Licking Balls
I love the way she blows my testicles. She sucks one of them up to full-mouthed. And then pulls it, squeeze it gently before letting it dropdown. And she starts the same drill with the other one. When finished with my balls, she gets busy on my stem, blowing the head staring at me to feel me. She sometimes deep throat my dick, making it vanish inside her mouth before releasing it again, full of saliva. This African little whore is outstanding and she can bring me to the verge of cuming inside her mouth.
She Swallows The sperm
She brings me to the top of what a blowjob can bring. And when I am ready to deliver my juice in her mouth, she stares at me, sending the right message without even speaking. At that very time, I let the orgasm invade my down belly. I stare at her while she stares at me, receiving all of my juice inside her mouth. She does swallow all my juice as it comes, smiling a bit to see me in that position. And of course, she is very proud to please a white man, giving her the feeling of power on me!