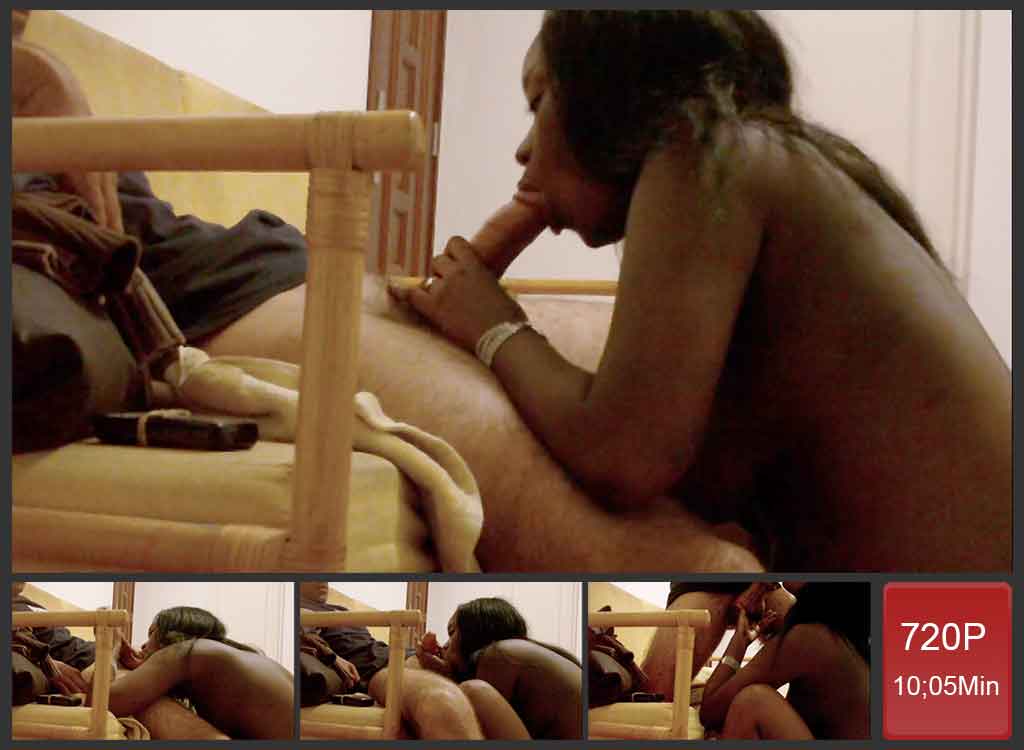 Black Teen Blowjob
Black teen swallowing my cum is one of my favorite activity. Tonight I was so horny that I couldn't wait to call that new little black bitch I met last week. I summoned her to come and drink the entire content of my testicles. Right in time she came to please my dick with her very skilly mouth and tongue. She came wearing dancing clothes. And I know she is going to enjoy her time in a night club. Right after drinking my sperm. In Africa, black teens in a night club are prostitutes ready to follow any white dude for money. She is definitely one of them.
Interracial Blowjob
She starts blowing my balls which I love very much while my cock is getting hard. Her hands wank my dick and she is starring at me like a whore. Trying to feel me throughout my eyes expression. Because she knows I like it and she kindly directs her mouth to my hard dick to eat the head and push it in her mouth. Because she wants to give me the best, she deepthroats my cock while keeping on gently squeezing my balls, blowing hard to poor the juice out of its reservoir.
Ebony Cum Swallow
It doesn't take long to reach the point where I won't be able to hold back my sperm to flow. Today I want to watch the white stream filling up her mouth. When I feel it's coming out, I stand up above her mouth and start tossing huge loads of sticky and creamy cum inside her mouth. I can see her tongue vanishing under the cum flow, her white tooth sparking inside that lovely pink and white mess. And when my balls finish jizzing the juice of god, she closes her mouth, licks her lips, opens it again with a smile of an accomplished job to show me that she did swallow all pack of cum!